Put your business in front of 32-42 million listeners!
CONTACT US for a custom quote!
Or call 816-278-2494 any time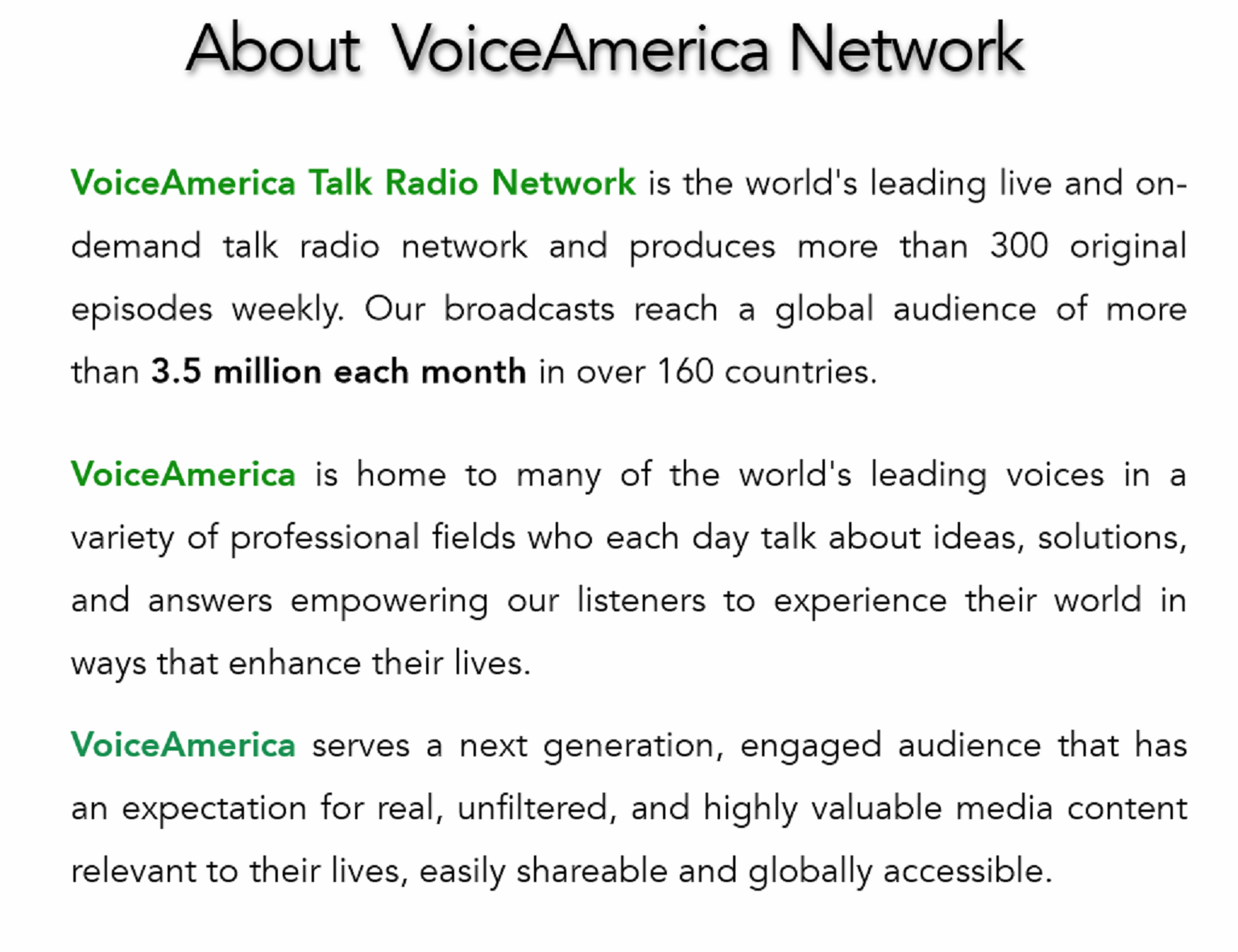 Bird Talk LIVE Online have syndicated our very popular bird talk radio shows  to Voice America with 32-42 million listeners per month! 
YOUR business can enjoy the benefit of this large listening audience!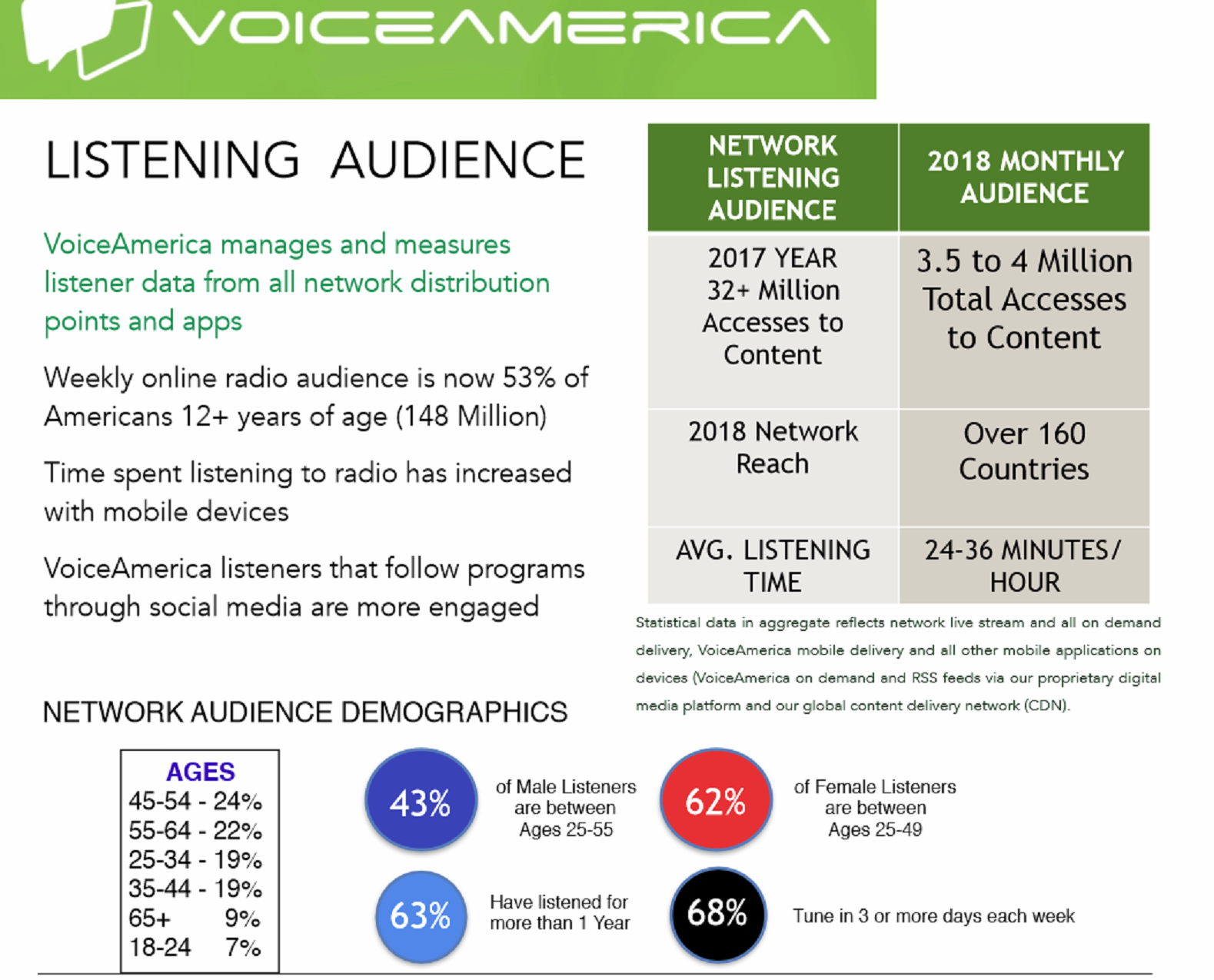 Voice America internet radio listening audience demographics!
43% of Male Listeners are between Ages 25-55
63% Have listened for more than 1 year
62% of Female Listeners are between 25-49
68% Tune in 3 or more days each week
NIELSEN RATINGS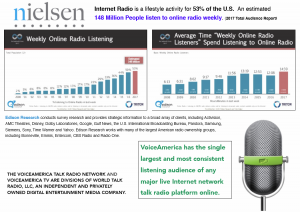 148 MILLION people listen to online radio weekly!
Voice America has the single largest and most consistent listening audience of any major live
Internet network talk radio platform online.
CONTENT DELIVERY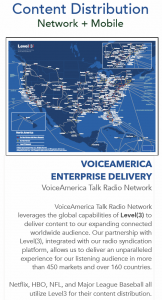 Voice America network content delivery to more than 450 markets and over 160 countries is the same content distribution network utilized by Netflix, HBO, NFL and Major League Baseball!