ADVERTISE TO 32 MILLION LISTENERS
ADVERTISE TO 32 MILLION LISTENERS
Advertise during our premier on Voice America with 32-42 million listeners!
Become one of a few select sponsors during Bird Talk Radio internet talk radio shows.
ENJOY our HUGE listening audience and possibly the largest market niche in the world.
Pet birds are the third most popular pet in the USA. 
According to  the American Federation Of Aviculture there are about 17 million pet birds in the USA.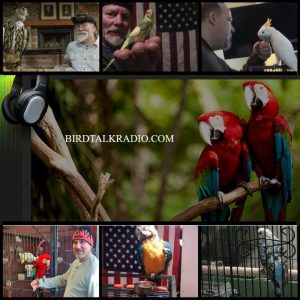 Our very popular bird talk radio shows are streamed 24 hours a day, 7 days a week, 365 days a year with about three thirty to forty five second commercials per hour generating approximately 25,000 commercial ad spots per year per radio show channel.
KC Bird Whisperer International Productions are seeking a few select sponsors during our premier on Voice America with 32-42 million listeners. 
During this introductory offer we will broadcast for our select sponsors on our streaming server show network 30-45 second commercial ad spots at the rate of  $5 per commercial ad spot.
A negotiable minimum purchase may apply. The ad spot rate is for large volume purchases.
Rates are negotiable for higher volume purchase and serious inquiries only.
We produce your audio commercial or use your own 128kbs mp3 recording.
Voice123.com are recommended for third party voice over services. 
 CALL 816-278-2494 for more details or E-Mail kcbirdwhisperer@gmail.com.